Who are you more likely to chat up — a handsome stranger with a puppy, or a handsome stranger who's alone? Chances are, you're much more likely to strike up a conversation with Fabio and Fido. And it isn't just because the pup is a conversation starter.
Science says we're more attracted to pet owners because the animal shows the person's capable of nurturing us. And after all, don't we all just want to be hugged?.
Why Nurturing Behavior Is More Attractive
Women seek nurturing men for a number of biological reasons. On one hand, a man who exhibits nurturing behavior sends cues that he'll make a stable and reliable partner. Additionally, a man who nurtures is also seen as being more suitable for fatherhood.
"That's the bottom line message that women get when they see a man with a dog: He's capable of nurturing, of giving without receiving a lot, of caring for another," says Dr. Helen Fisher, a senior research fellow at the Kinsey Institute. "He's made a commitment to this animal."
Women have traditionally searched for reliable partners who can share responsibility and who can care for them when needed. According to animal behaviorist Dr. Karen B. London, "[men] capable of emotional commitment…are more likely to contribute to the successful raising of children. Dogs can enhance perceptions of all of these qualities."
It's clear that having a pet makes a person appear more emotionally available. But does pet ownership actually mean that a person is more nurturing? A number of studies say yes.
Three studies in particular, conducted by researchers Anika Cloutier and Johanna Peetz, sought to understand how pet ownership positively or negatively influences relationships. In the first study, owning a pet was found to provide multiple relationship benefits, including partner responsiveness, adjustment to others, and investment in partnership.
The second study showed that having a pet benefits relationships because it gives people an opportunity to practice and demonstrate empathy. To nurture another being requires empathy, so these traits always coexist.
The last study showed that having a dog is positively correlated with increases in commitment, couple identity, and relationship-maintenance behaviors.
Overall, the studies show that pet ownership, and the cultivation of nurturing behavior, can have a major impact on whether or not couples stay together.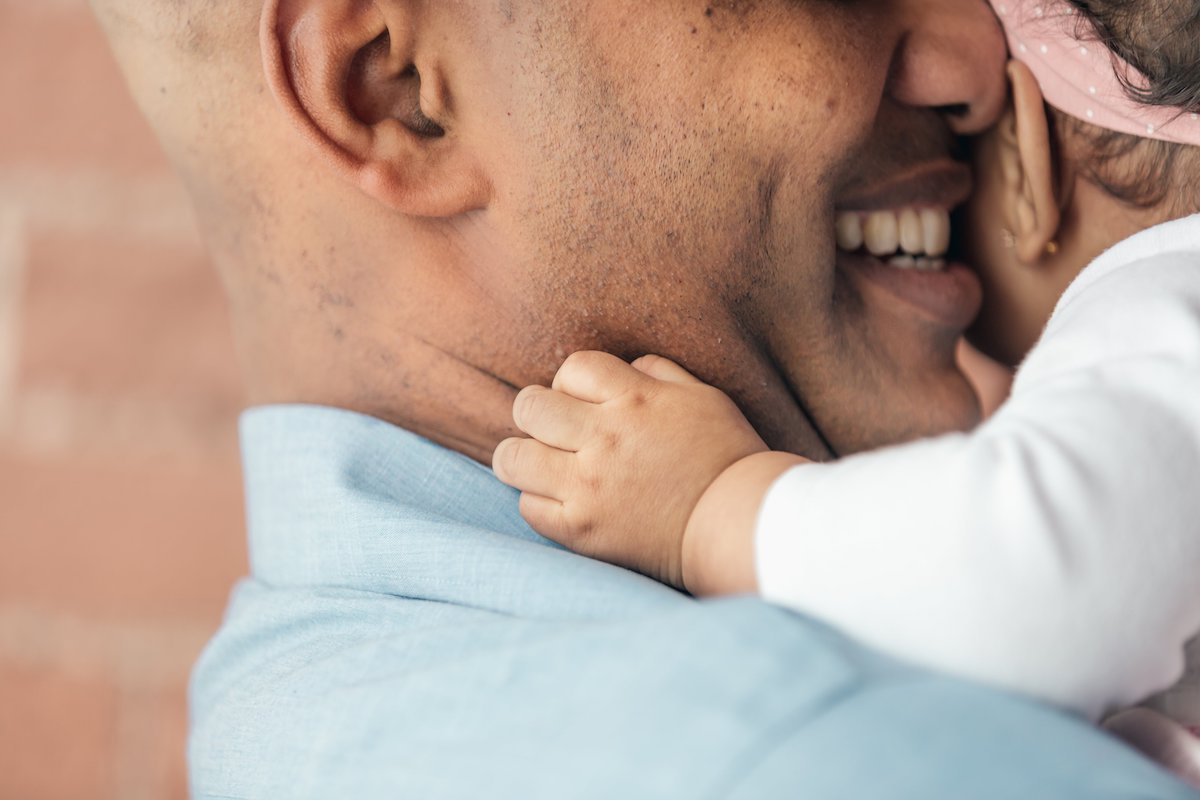 The Tension: Contemporary Masculinity vs. Nurturing Behavior
Exhibiting nurturing behavior is perhaps the best way to attract a mate — and create a better world. However, traditional notions of masculinity tend to reject nurturing behavior because it represents an expression of emotion.
Many men find being nurturing a challenge because they fear that it might detract from their masculinity. Billy Doidge Kilgore explains in a piece for The Washington Post that when he became a father, he resisted behaviors that were traditionally seen as feminine — such as wearing a baby wrap — because he was afraid of being rejected by other men.
"Putting on a baby wrap or allowing others to call me Mr. Mom would have gone against traditional expectations of what is masculine: toughness, emotional stoicism and bread-winning. Our social structure privileges men who embrace traditional masculinity and takes power from those who threaten it."
When Kilgore pushed past this fear, however, he realized that femininity is important both to embrace and to teach. This is a common experience and raises an important point about how societal perceptions of masculinity can impact a man's ability to nurture his family. If a man is afraid of being seen as too feminine and nurturing, he might miss out on being present for important milestones in his children's lives.
To change this pattern, we must change our thinking. Many men and women believe they're simply hardwired to exhibit certain stereotypical behaviors based on their gender. But these beliefs  — believing that men can't cry and that women can't lift heavy objects, for example — are socially imposed.
In fact, science dispels such beliefs. Neuroscientists can't even tell the brain of a man from the brain of a woman, says Dr. Christia Spears Brown, a developmental and social psychologist at the University of Kentucky.
The reason men and women have different interests and behaviors is more due to cultural and societal influences. "The end result is that our gender is a pretty uninformative part of who we are," Dr. Brown says. "It doesn't determine our brain structure, it doesn't determine what tasks and jobs we are good at, and it doesn't determine much about who we are."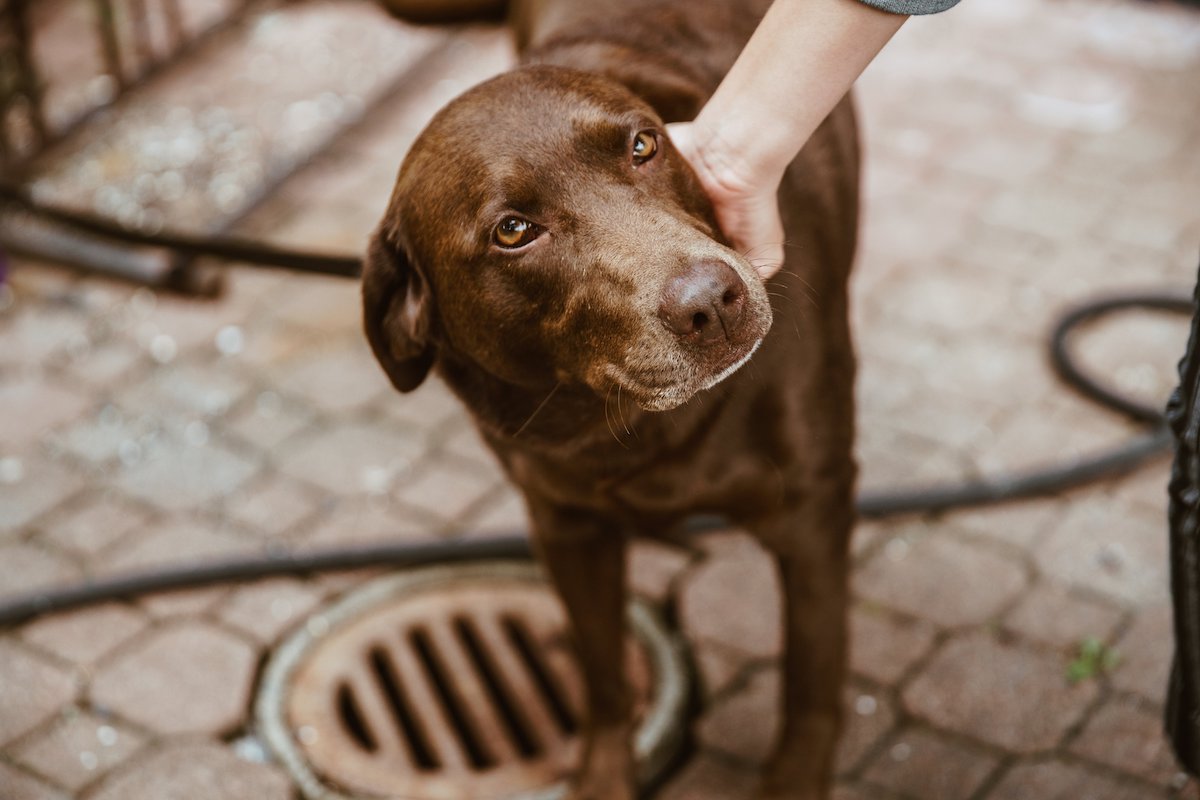 We All Should Create More Space for Nurturing
Redefining the traditional parameters of masculinity can help expand the boundaries in which men are societally allowed to operate, says author and teacher Terrell Washington Anansi.
"It is time to create a different container for the modern man to reside in. To me that container is a nurturing one built on compassion and support, using our male skills to enhance the community we live in."
Anasi suggests that the traditional interpretation of masculinity can be upended to create room for more nurturing behavior, which is often stereotyped as being feminine.
Emory University anthropologist Dr. James Rilling, who studies the impact of hormones, anatomy, and brain activity on raising children, believes this to be true. While he admits caregiving may come more naturally to some men, he also believes it is a skill that anyone can learn.
"Men who lack the motivation to engage in this type of care can compensate by excelling in other domains, such as play, physical stimulation, reading, teaching skills and sharing knowledge, coaching, and socializing values, all of which are important for psychosocial or educational development."
This is good news for both men and women. Regardless of skill, experience, or gender, research shows that anyone can learn to be more nurturing.
The easiest way to strengthen nurturing skills is to focus on areas in which you're already strong, says Josh McCumber, a writer at the National Fatherhood Initiative. For example, a dad who enjoys the outdoors could practice more nurturing behavior by taking his daughter for a hike.
"When engaging in nurturing behavior (i.e. express caring, give attention, train, or provide) the intention is to build a strong bond with a spouse or child," McCumber writes.
Even if you don't have children, spending time with your animals, grandparents, or the children of others can help cultivate and demonstrate these qualities just the same.
How to Demonstrate Your Nurturing Side When Dating
Showing your nurturing side on a first date is a great way to exhibit positive traits as a potential partner. One important facet of nurturing revolves around reliability and communication. Being responsive proves you're accessible, which helps build trust.
"It shows that you will be loving and supportive when hard times inevitably arise," writer Whitney Virginia Morgan explains. "Complacency is not attractive, turns out."
Listening to your date, remaining aware of their needs, and communicating your own feelings are all ways to be more nurturing. These behaviors show that you're attentive rather than complacent, psychiatrist Dr. Judith Orloff says. Plus, it demonstrates that you're available rather than afraid of commitment.
Spending time with your children, nieces, nephews, and friends' children can also show that you're a nurturing person. Writer Lizzy Francis has profiled a number of young women on how they feel toward single dads. One respondent said that when men pare seen interacting with children, they're instantly seen as being more nurturing. Another respondent says that a man who spends quality time with children (such as playing in the park together) appears more confident and experienced.
Whether it's playing ball in the yard or buying ice cream for the whole soccer team, spending more quality time with children will make you happier, more empathetic, and more attractive to potential mates.
So go out there and volunteer your time with children or adopt a dog and head to the dog park — you never know who you might meet.
Images by: Matthew Henry, Nicole De Khors