---
---
WHY JOIN THE LEAGUE?
If you're picky, busy, and don't like wasting time, Membership is for you. Become a Member and see increased speed, quantity, and quality of Matches.
Members support our mission to keep The League a selective and high-quality dating and social networking community. The League brings together users of all ages, nationalities, sexual orientation and educational backgrounds – the common thread is ambition and a drive to succeed! And a strong desire for a partner that shares those traits, of course. Is there a more important search in your entire life? We don't think so. Some things in life are important enough not to leave up to chance, and we believe stacking your odds of meeting The One is the best investment you can make in yourself.
---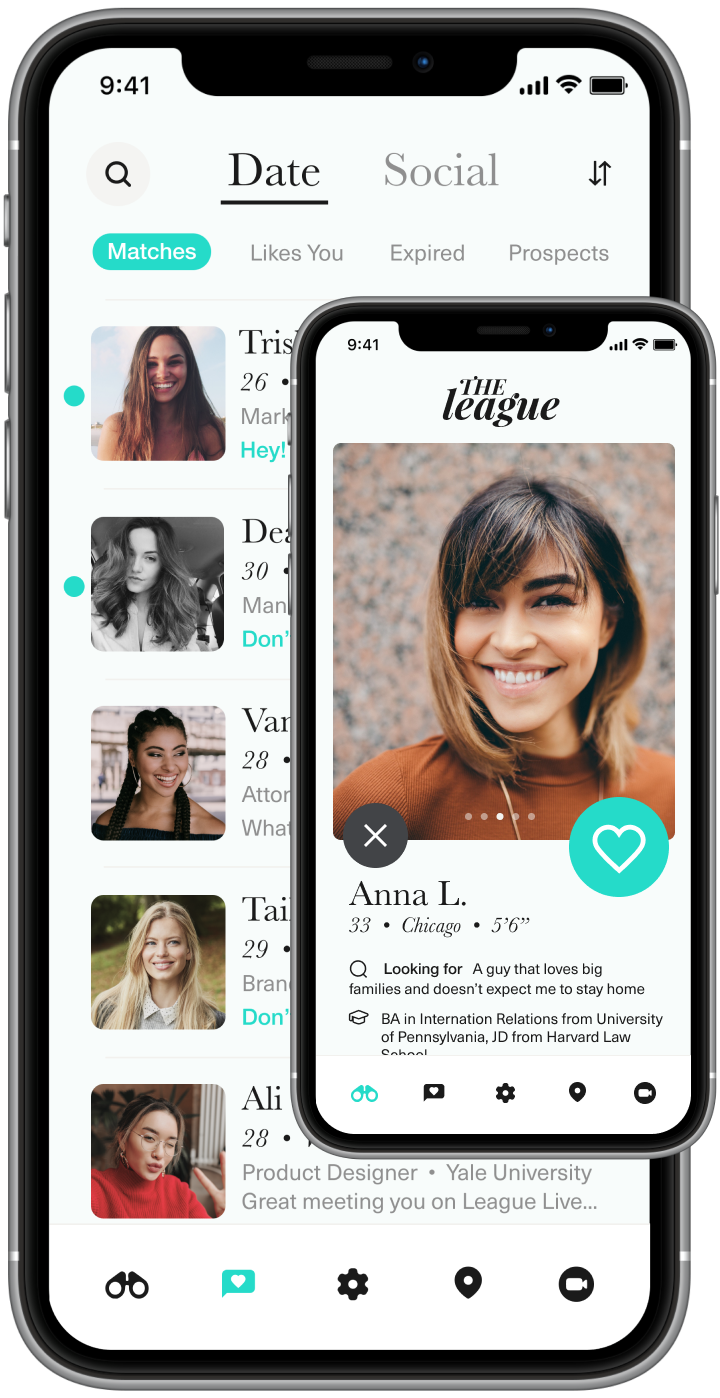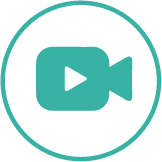 League Live
Every Sunday at 8pm, go on 3 dates in 9 minutes. You'll be matched face to face with users who meet your preferences from the comfort of your couch. League Members get priority entry for League Live.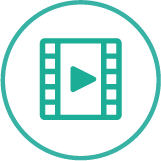 Video Profiles
Tired of wondering if they really look like their profile pic? Video is a lot harder to airbrush and not only that-- it's an opportunity to let your personality shine!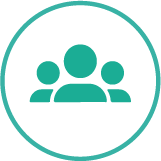 Party Scout
Some people are just better in person. Eliminate aimless bar-hopping and navigate your city more effectively. Party Scout shows when there are users nearby who meet your preferences-- without compromising anyone's privacy.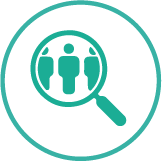 Premium Perks
As a League Member, Owner or Investor, you'll skip the waitlist, get a free profile boost, enjoy customizable profiles and family planning preferences, have the ability to see your stats and create in-app events and groups, and enjoy 2x-5x the match rate of Guest users. *See all perks below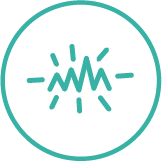 Override the Algorithm
Members get League Tickets that let you override the algorithm - use them to Power Move a Prospect to ensure you are first in their next Batch, or, use them to Boost your Profile and get seen by 3x the people you normally do. Use League Tickets to pump the accelerator on matching!
Video Chat
Want to take chat flirtations to the next level or just do some more vetting before seeing them in person? Video Chat from our messages tab whenever convenient with your busy schedule.
---
---
SUPPORT OUR
MISSION --
BECOME A MEMBER.
Isn't it time to upgrade your dating life? Get the app now.
---
---