YOUR SAFETY
IS OUR PRIORITY
You'll never have to wonder if that Harvard hottie is too good to be true on The League. Everyone must authenticate their account to ensure a safe community full of real prospects. Read more about security on The League below.
The League is committed to keeping our community a place of safety, equality, and love. Please report issues relating to safety or inappropriate conduct in the app or send an email to safety@theleague.com.
If someone crosses the line of respect and/or safety standards, we want to know about it. Report suspicious or offensive behavoir by clicking on the Triangle/Exclamation Point icon in the lower-left corner of their profile, and let us know why you are flagging them in the "Tell Us More" box.
Send a message to us via email either through the app by clicking on "Report A Safety Issue" in the settings tab.
We do not conduct background checks and rely on our community to flag intolerable behavior. However, if a user has been reported for domestic abuse, assault, being younger than 18 years of age, convicted or pleaded no contest to a felony, violent or sexual crime; registered sex offender, or criminal activity (past or present) while they are active on our platforms, any and all accounts found that are associated with that user will be banned from our platform.
Reasons to report a user/abuser: Request for money; Underage users; Harassment, threats, and offensive messages; Inappropriate or harmful behavior during or after meeting in person; Fraudulent profiles; Spam or solicitation including links to commercial websites or attempts to sell products or services, Forex/Cryptocurrency scams, etc.
Never share personal information, such as your social security number, bank account or credit card numbers, home/work address, or details about your daily routine with people you don't know. If you are a parent, limit the information that you share about your children on your profile and in early communications. If another user asks you for money, report it to us immediately. For tips on avoiding romance scams, check out some advice from the U.S Federal Trade Commission on the FTC website.
All League profiles are private by default. Our data is stored, secured and encrypted by world-class infrastructure. We have never sold data to third-parties, nor will we. We use data to improve Match Rate and boost product value for our customers.
Per our Terms of Service, The League is not liable for the messages or actions of the users who engage on our platform.
---
Our technology platform is audited frequently by world-class vulnerability testing companies.

Verification Badges
Prior to meeting someone in person we encourage you to verify the person as much as possible. Verification Badges are a great place to start, as the more a user has, the more confident you can feel in the authenticity of their profile.
Communicate on app
Keep your conversations on the app while you're getting to know someone. Users with bad intentions often try to quickly move the conversation off-app to text, messaging apps like What's App, email, or phone.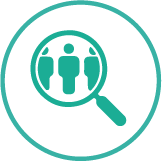 Reference Checks
Inquire about a prospective date's behavior through mutual friends/connections and by checking google search and social media to make sure a match is who they say they are. You can also conduct your own third-party background check prior to meeting offline using a third party service like Checkr.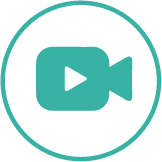 Meet virtually first
Before meeting in person, "meet" virtually using The League's Video Chat feature from the Messages tab. You'll be able to verify your prospective date does in fact match their profile picture and to get a better feel for their personality.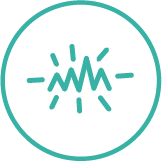 First Date Safety 101
The first time you meet, make sure it's in a public place. Tell somebody close to you your date's name, what you're wearing, where you're going, and when—and that you'll contact them once you're safely home afterward. Be in control of your transportation and have a backup plan such as a ride-share app or a friend to pick you up.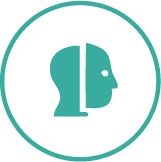 Trust your instincts
It's okay to politely leave the date early if you're feeling uncomfortable. In fact, it's encouraged. If your instincts are telling you something is off, or you feel unsafe, leave immediately. If need be, ask for help from the restaurant staff or those working within the vicinity of your date place.