Tired of dating advice rife with misogynistic viewpoints and outdated stereotypes? Turn to Twitter!
From authors and journalists to comedians and advocates, these 15 feminists are having the fresh, intelligent conversations the world needs right now.
Nichi Hodgson
Data nerds and history buffs will enjoy following Nichi Hodgson, a journalist and equal-rights activist based in the UK. She is also the author of "The Curious History of Dating: From Jane Austen to Tinder," which tackles thought-provoking dating questions on everything from coming out in the Victorian era to '80s video dating.
Hodgson's historical and cultural knowledge of dating means she's regularly tapped for interviews on modern love. Her feed is filled with articles and insights on feminist dating, transgender rights, intimacy protocols, and how to get the most out of dating apps.
Jaclyn Friedman
Author, essayist, podcaster, speaker, feminist… Jaclyn Friedman does a bit of everything. She has written three books and also co-wrote "Yes Means Yes" with Jessica Valenti, another feminist writer on this list.
Her most recent book dives deep into the sexism of American society and politics. "Unscrewed: Women, Sex, Power, and How to Stop Letting the System Screw us All" takes a serious look at systemic inequality and politics in the United States. Her podcast, "Unscrewed," aims to end abusive relationships by using sexual liberation to empower the abused.
Cassandra Corrado
Cassandra Corrado is an independent feminist sex educator based in North Carolina. She describes her work as "trauma-informed, pleasure-inclusive sex education for teens and adults."
Corrado hosts sex-education workshops for communities and universities, and she's known for bringing a fun, culturally sensitive approach to a taboo topic. Talking about intimacy with people of all ages makes Corrado an expert on what it means to be a feminist in today's dating world.
Gigi Engle
Feminist writer and educator Gigi Engle is an expert at navigating difficult conversations. The sex coach is no stranger to discussing intimacy on the internet. Her lighthearted, humorous approach tackles uncomfortable topics in a way that's refreshingly real and genuinely helpful.
Engle's writing has appeared in Marie Claire, Healthline, NBC, Women's Health, Huffpost, and a number of other publications. She has also been a columnist for Elite Daily, where she answered direct reader questions on all things relationships and intimacy.
Dr. Caroline Heldman
If you're looking for a go-to expert on feminism and politics, give Dr. Caroline Heldman a follow. She's been interviewed on national media outlets like CNN and is a professor at Occidental College in Los Angeles.
She helped author the book "Sex & Gender in the 2016 Presidential Election," which tackles the Clinton/Trump election through the lens of gender, society, and culture. Heldman is also the executive director of Miss Representation, an award-winning film aimed at dismantling gender stereotypes.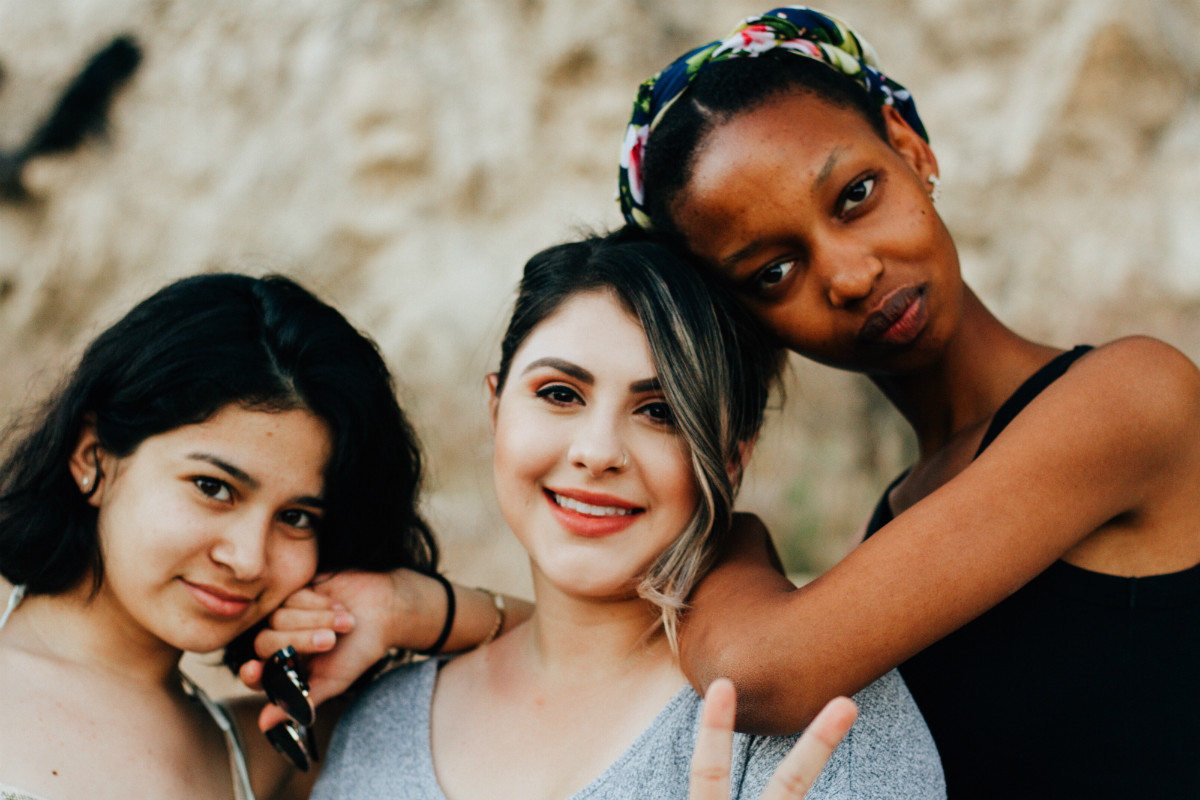 Jessica Valenti
Author and journalist Jessica Valenti isn't exactly a dating-advice columnist, but her feminist viewpoints hit the mark.
Why? Because Valenti writes about critical political issues facing women and female-identifying individuals today. Her feed is more or less a commentary on feminist justice that answers pressing questions for women today: Which men in power are being convicted of crimes against women? What outdated laws are preventing equality between married men and women?
Plus, she's the author of multiple books on feminism, female identity, and relationships. She co-wrote the book "Yes Means Yes! Visions of Female Sexual Power and A World Without Rape," which is particularly on point.
Alix Fox
This multi-talented woman is a colorful and humorous addition to any Twitter feed. Alix Fox is a writer and presenter whose work spans a diverse range of subject matter. She's also a sex educator and was a consultant on the popular Netflix show Sex Education. On her Twitter feed, she shares advice on intimacy that's mentally and physically healthy for all people.
Dr. Allie Carter
Dr. Allie Carter is a positive and refreshing voice in the world of intimacy and sex positivity on Twitter.
Much of her effort is aimed at having empowering conversations about STIs. She's an activist for Life & Love With HIV, which builds community around sex and relationships for women and couples with HIV. Carter's goal is to end the stigma around HIV and to promote positive conversations around the commonly misunderstood topic.
At the same time, she talks about consent, contraception, and mental health as they relate to relationships. If you've ever wondered about STIs as a single person while dating, Dr. Allie can answer all of your questions.
Amanda Chatel
Sex and relationships writer Amanda Chatel has been featured in publications like Glamour, Bustle, and Harper's Bazaar. Chatel's feed contains all of the intriguing political commentary you'd expect from an intelligent feminist writer. This makes it a great place to stay updated on current events in feminism and equal rights.
Chatel is also known for being fiercely sex-positive. Her online presence and articles are excellent resources for those seeking information about feminist intimacy and relationships. She's a go-to resource for sex talk that feels empowering, not shameful.
Myisha Battle
Myisha Battle is a sex dating coach, a writer, and a podcast host. Her podcast, Down for Whatever, is aimed at helping people to cultivate positive and fulfilling sex lives. Each episode features interviews with real people, drawing advice from their real-world intimacy experiences.
By featuring a variety of backgrounds, representations, and identities in her podcast, Battle is breaking through stigmas and giving voice to underserved groups.
What's more, Battle, has a background in public health and emphasizes personal wellness in all of her talks and advice.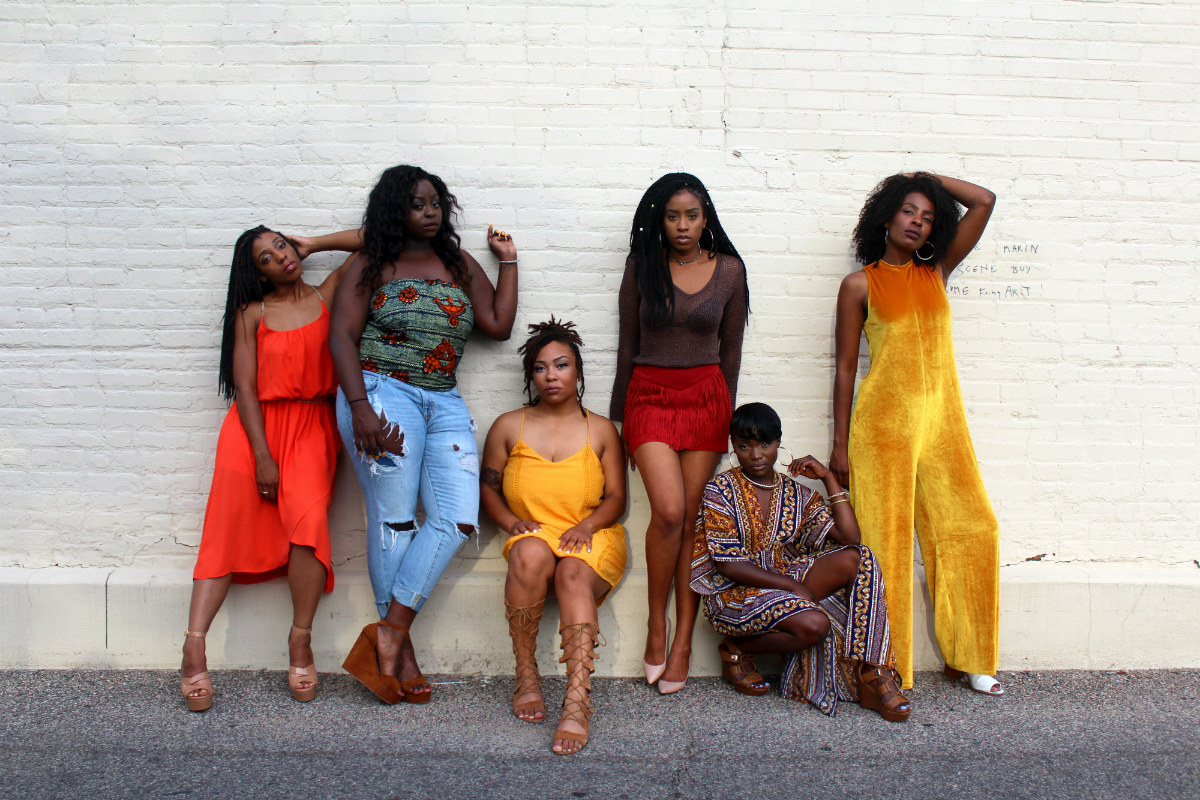 Jen Richards
Jen Richards is an actor and screenwriter who co-wrote, produced, and starred in "Her Story", an internet drama about trans women. Richards is a fierce trans-rights activist who also has a background in music management and film production.
Her content isn't directly aimed at dating and relationships. Still, her views on gender equality and representation are essential reading for anyone who wants to learn about societal gender roles today.
The content she writes and performs can also inform viewers on important topics like drug use in a relationship and consent. Plus, Richards' witty, real tone makes learning about trans rights more accessible to all.
Lane Moore
Comedian, musician, and writer Lane Moore is multi-talented to say the least. Formerly the Sex and Relationships editor for Cosmopolitan, she now shares her love advice in the hilarious show Tinder Live. That show features Moore using the dating app live on stage in front of an audience. Rather than shaming her matches or feigning interest, she puts a positive spin on internet dating.
She also authored the best-selling book "How to be Alone: If You Want to, and Even if You Don't," a treatise on being comfortable with yourself.
Hayley Quinn
Dating coach Hayley Quinn helps empower women by turning the tides on age-old dating advice. Her TED talk, "Searching For Love To Escape Ourselves," has more than one million views.
Quinn provides modern feminist advice for both men and women on how to find love that promotes both equality and happiness. Some of her most relevant articles discuss topics like how to write your online dating profile bio and how to make your dating app profile pics rock.
If you don't feel like reading, her Twitter feed is filled with helpful video snippets in which Hayley discusses dating in the digital age.
Suzannah Weiss
If you're a female-identifying person who struggles to navigate the dating scene, Suzannah Weiss can help. The writer and editor has extensive knowledge of topics like culture, female health, gender roles, and toxic masculinity.
It's no surprise that Weiss shares cutting-edge feminist insights that can make readers feel less frustrated in their search for an ideal match. Weiss also discusses things like body image and social justice. Her writing has appeared in the Los Angeles Times, The Washington Post, and Paste.
Marina Del Russo
Marina Del Russo is a writer who specializes in sex and wellness topics. Her articles are filled with fresh and approachable dating advice for modern singles.
In one article, "I Want Everyone to Stop Reading This Terrible Piece of Dating Advice," she explains a scenario that's all too familiar to online daters today. Before she met up with a match, she received a text explaining his intentions (or lack thereof). He wrote that while he was excited to meet her, he wasn't sure what he was looking for. Readers who are serious about finding someone special know just how frustrating these messages are. As Del Russo writes, the sender is wanting to "keep a foot in each scenario…it isn't defining your expectations — it's relinquishing your responsibility over my feelings." This is just one example of her sage advice about dating in the modern age.
Whether you're a feminist or simply interested in exploring new viewpoints, these fiercely powerful and deeply impassioned women are guaranteed to inspire and you and to kick your dating game up a notch.
Images by: Eunice Lituañas, Omar Lopez, Clarke Sanders