If you're an LA hipster, actor, Silicon Beacher, or person who likes warm weather and hiking, you're probably looking for artsy date ideas in the City of Angels. Well, you're in luck.
Los Angeles has endless options for exploring your artistic side and getting inspired. From guided street-art tours to movies under the stars, this list of date ideas will make you furious that you can only choose one.
Rooftop Cinema Club, Downtown and Hollywood
Dinner and a movie might be overdone. But watching an indie film under the stars? In the city of stars? That's an entirely different story. LA residents can indulge in Rooftop Cinema Club, a multi-city movie event that boasts iconic movies, comfortable chairs, and wireless headphones for all.
There are two locations: DTLA and NeueHouse Hollywood. While the popup cinema shuts down for the winter, it'll be back for screenings in early spring 2019. Is there anything more romantic than cuddling under the stars with your date?  Perhaps only cuddling under the stars with your date, sharing popcorn, and watching vintage romance cinema.
Barnsdall Art Park, Thai Town
If art and parks are your thing, Barnsdall Art Park is sure to please. Designed to provide a thriving international arts community, this gorgeous green is home to a number of institutions, including Hollyhock House designed by Frank Lloyd Wright and the Los Angeles Municipal Art Gallery.
If you're feeling particularly artistic, join a class at the Barnsdall Art Center. Taught by university instructors, these college-level art courses range from pottery to tie-dyeing to printmaking.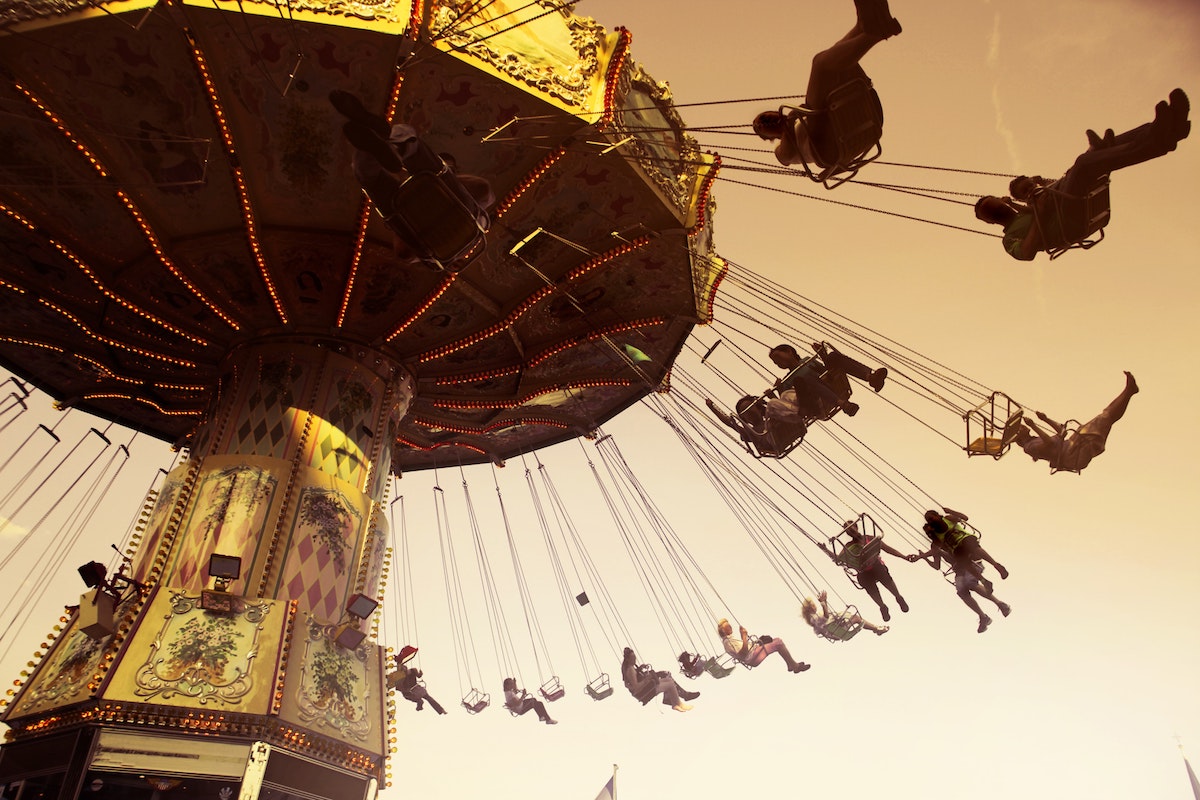 Art and Seeking's Arts District Street Art Tour, Downtown
In search of beauty? Look no further than downtown's art murals. Though you might pass these amazing images from time to time, a closer look is well worth your time. Art and Seeking offers interactive, informative guides. Its owner, Lizy Dastin, is a teacher and art historian with  a wealth of knowledge and experience. Her goal with Art and Seeking is to introduce people to new forms of art in new environments, thereby changing their perspectives. Artists, culture nerds, and history buffs will all enjoy these tours.
Paint & Sip Studio LA, La Brea
If you're a fan of drinking while multitasking, you'll love Paint & Sip LA, where you'll recreate a masterpiece of your choice while sipping craft beers and cocktails.
If you lack artistic ability, fear not. Paint & Sip Studio LA isn't just for aspiring Van Goghs (who, by the way, didn't become an artist until he was 27). Paint and Sip events are catered to people of all abilities, and there's more emphasis on having fun than anything else. This eclectic studio provides step-by-step instructions for each painting, so you can enjoy yourself without having to think too hard about impressing your date.
The Moroccan Lounge, Downtown
This venue hosts indie and underground bands in a location that's tough to top. As one of the oldest bars in Downtown LA, this space has a rich history. It has been home to numerous live music haunts throughout the years, including Osso DTLA, One Eyed Gypsy, and an old cop bar.
The theater holds up to 250 people and boasts state-of-the-art lighting and sound systems. Plus, the brick-walled architecture, vintage tapestries, and colorful lighting designs provide enough conversation for a good talk in a cozy booth into the wee hours.
And it doesn't stop there: The Moroccan Lounge also serves eclectic small food plates inspired by Moroccan-mediterranean culture.
The Last Bookstore, Downtown
Paperback and vinyl aficionados will be in heaven at The Last Bookstore. As the largest old and used bookstore in LA, and one of the largest remaining bookstores in the world, The Last Bookstore buys, sells, and trades all of its items. Its sheer magnitude provides plenty of material to sort through.
This is a great conversation-starter for a first date. Laugh over a few comics, flip through a few rare collections, and maybe even pick up a record to listen to back at your place if the evening goes well.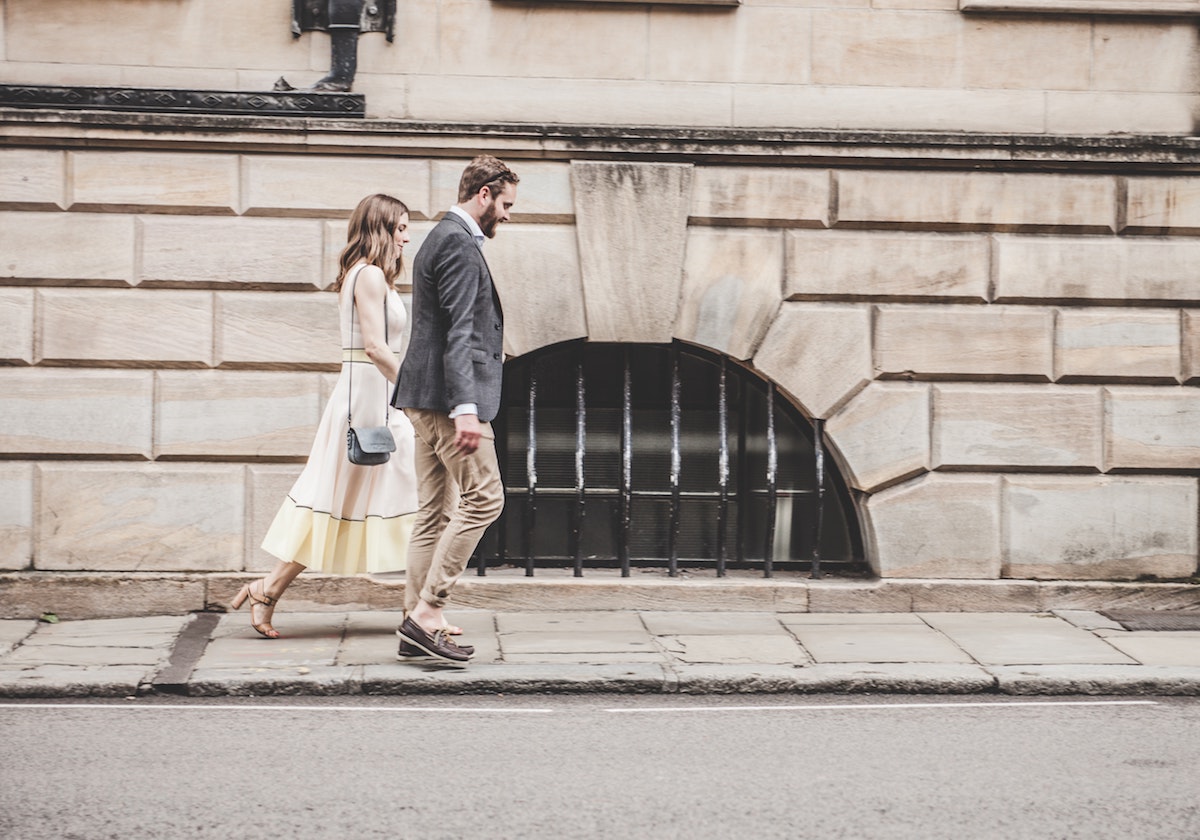 Getty Museum, Brentwood and Malibu
The J. Paul Getty Museum is a favorite of many LA-based artists. The museum has two locations: The Getty Center in Brentwood, and the Villa in Malibu. Both feature a variety of exhibitions and events, and the buildings themselves are architectural marvels. Artist talks, film screenings, and guided tours are just a few ways you can join the action at Getty.
Hauser & Wirth, Downtown
This gallery opened its doors in an old flour mill in March 2016. But Hauser & Wirth is more than just an art gallery. It's also a vibrant communal space designed to unite the community with art, architecture, and events.
You and your date can attend a painting or photography exhibition as well as dance and performance art events. There are also film screenings, maker workshops, and artist-led conversations to inspire you.
Night Gallery, Downtown
Night Gallery mesmerizes everyone who enters. Enjoy this fine art gallery as a great starting point to a dinner date, as the contemporary and abstract paintings will surely whet your appetite for thoughtful conversation. It also gives space for you and your date to engage with something out in the world, without having to fill every moment with small talk.
Two Bit Circus, Downtown
Arena? Arcade? Escape room? Take your pick at Two Bit Circus — an epic playroom for grown ups.
There are multiple attractions to choose from. Their Story Rooms are a unique take on escape rooms, combining elements of mystery and thematic plays. Club01 is an interactive stage-show infused with cutting-edge technology while the Cabanas mixes VR with video games for an adrenaline-fueled, futuristic experience.
Afterward, head to the eatery where you'll find a sophisticated take on classic carnival fare — think vegan skewers, fried cauliflower, and hot dogs topped with bacon, avocado and tomatillo.
While Los Angeles is at times accused of not measuring up culturally, there's a lot there if you're willing to seek it out. We hope we've done some of the work for you and that you're armed and ready to wow a first date with a night of art and culture.
Images by: Una Laurencic, Bruce Mars, Clem Onojeghuo