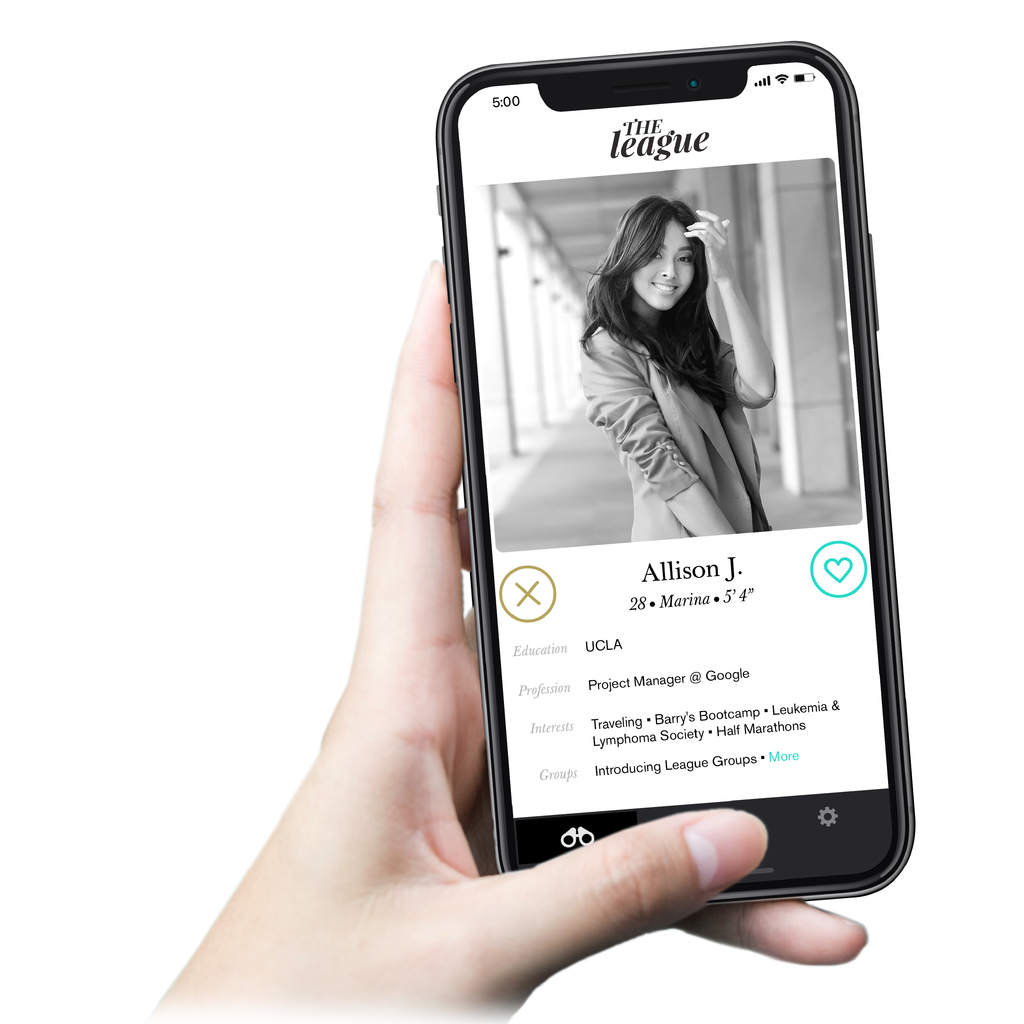 On Making One's Profile #Leagueworthy…
PHOTOS – Your photos are your first impression to your Potential Match, so choose wisely! Here are some quick tips:  If you don't have a kid, don't put pictures with a kid. It's just confusing. Don't put your ex in your photos. No selfies. No exceptions Show 1-2 full body shots. Clear face photo. Take off the sunglasses. No group shots unless we can still clearly see you. Have a friend hotter than you? Don't put them in your photos. The people in here are busy and don't have time to waste hunting down what you really look like on Facebook. You're going to meet your Matches in-person eventually so they will find out what you actually look like!
ABOUT ME We put a character limit on this because Leaguers don't have time to read novels. They're busy.
INTERESTS We pull some stuff from Facebook to get you started, but have fun with this one. Make sure to list interests that are unique and specific to you– rather than saying "watching TV", list the show you're currently binging! Instead of saying that you love Football, list your favorite team! These specific details will help you stand out from the rest of the pack because (news flash) everyone and their mother loves hiking and brunch!
EDUCATION & PROFESSION We pull this from LinkedIn, so edit it there to make sure your deets are up to date! You'd be surprised how many Waitlisters forget to fill out this section altogether!
PREFERENCES If you're only trying to date 6'4″ people within 1 mile from you, then your wait will be a lot longer. Also, once you're in, the number of people who will see you is much smaller and your Match Rate will be low. Bear in mind our Drafting team does the vetting for you, so even if you widen your preferences a bit you can feel confident that every Potential Match you'll see is great!
ENDORSEMENTS Members only clubs are way more fun with friends…trust us! Know someone totally #Leagueworthy? Be sure to send them an Endorsement via Settings! You'll receive 1 complimentary League ticket for every friend that uses your specific Endorsement link to download The League and create their profile!  
(ONCE YOU'RE IN) PRESENCE Log in regularly so we can learn your taste. The more people you 'Heart', the more Matches you will have. It also helps the algorithm learn your preferences. The matching logic prioritizes users who are logging in regularly over users who aren't, and non-Flaky users over Flaky users.
Okay now that you know what you're doing, get out there and show us what you got!