Company email sent on March 15, 2020: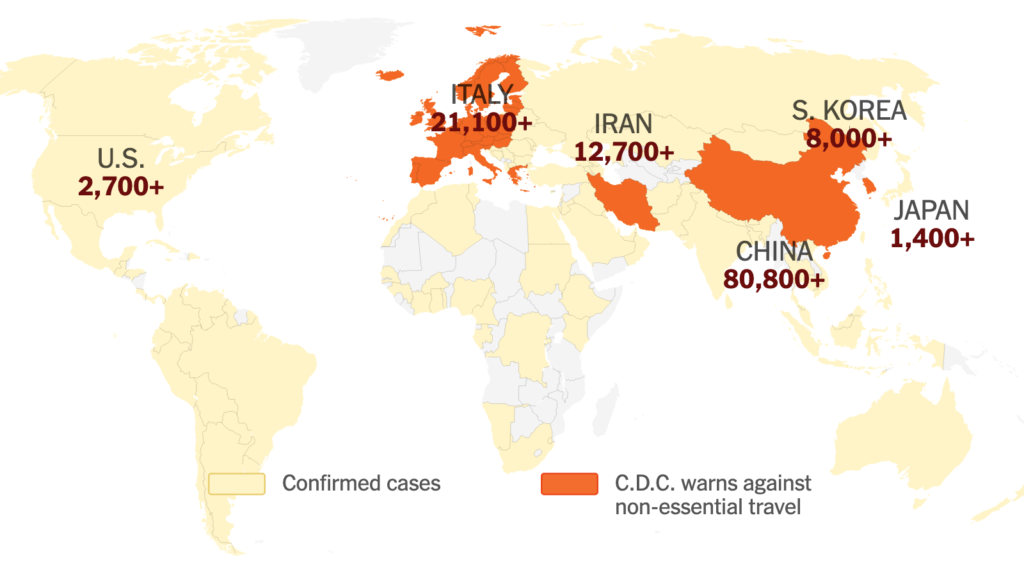 March 15, 2020
To League team,
Thank you for working from home so diligently last week even amidst the confusion and anxiety that is our current health climate and while I tried to learn more about COVID-19, and how it's impacting places like China, Iran, Italy, the UK and of course, the US. This is a new situation for most of us, and every day we learn more, and countries and companies are approaching the problem quite differently, allowing us to learn more and more about what our approach should be, given the current set of information.
The League will be enforcing mandatory work from home until April 1 (subject to lengthen as we get more tests -> visibility as to the # of cases -> increased model accuracy -> recommendations could change). As we travel along the curve of the spread of the virus in our country, the hope is by then we will be past the peak when mass isolation is no longer needed as the primary method to prevent overload of our healthcare system (more deaths).
Due to this global emergency, our interns will be leaving the US to return to their home countries this week. They will continue to work with us remotely until the end of their internship, as planned. We will be hosting a Zoom Goodbye Party for them once we have their flights arranged, so stay tuned for that invite.
We are officially shutting the office down, so working from the office is no longer permitted. We will be professionally sanitizing the office prior to employee return. If you do not have suitable internet and/or workplace at home with which to conduct your work, please reach out to me and let us know your situation and we can help to come up with an alternative solution.
Please be safe and do your best to reduce your chances of getting it. The virus can stay on surfaces up to 3 days, and potentially up to 9 days in moist, dark, damp environments (e.g. public bathrooms). Please wash your hands for 20 seconds every time you enter your house, leave your house, and wear gloves (I'm serious) when touching things. If you have a surgical mask, I would bring it with you to wear when you are not at home, but around other people. If you order delivery, put on gloves to receive the package, and move it to your own containers prior to eating it. Sanitize your phone and your computer regularly, stay 6 feet away from people when speaking to them. Do not touch your eyes, mouth, or any part of your face really. Please only be in contact with your family members/housemates, reducing your number of daily contact points to as close to zero to avoid getting the virus, as that is the #1 thing you can do to help us get past this crisis.
We will be scheduling a "fireside chat" meeting this week for us to see each other in person (video), and also brainstorm and discuss what new guidelines, expectations, strategies and best-practices we should employ during this WFH period to ensure our productivity increases, vs. decreases. Until that meeting, please move all meetings to Zoom, and the expectation is to show up for all meetings in video (vs. audio). At minimum, I am hoping we can at least learn how/if we could ever run as effectively as a fully remote company from this forced experiment, so looking forward to learning alongside you guys.
Thanks for staying cool, calm, and collected during this period. This too, will pass, and I have no doubt we will be a stronger company, and country, for it. Lots of learnings behind us and ahead of us. I couldn't imagine a stronger crew with which to weather this storm.
Please don't hesitate to reach out if you ever need anything.
Amanda
Founder & CEO