ROXY & HAL
"After being career minded singles living in NYC for years, six months into dating we moved in together. Our lives continue to get more exciting as we welcomed our daughter, Delaney, into the world last November!"
New York City, New York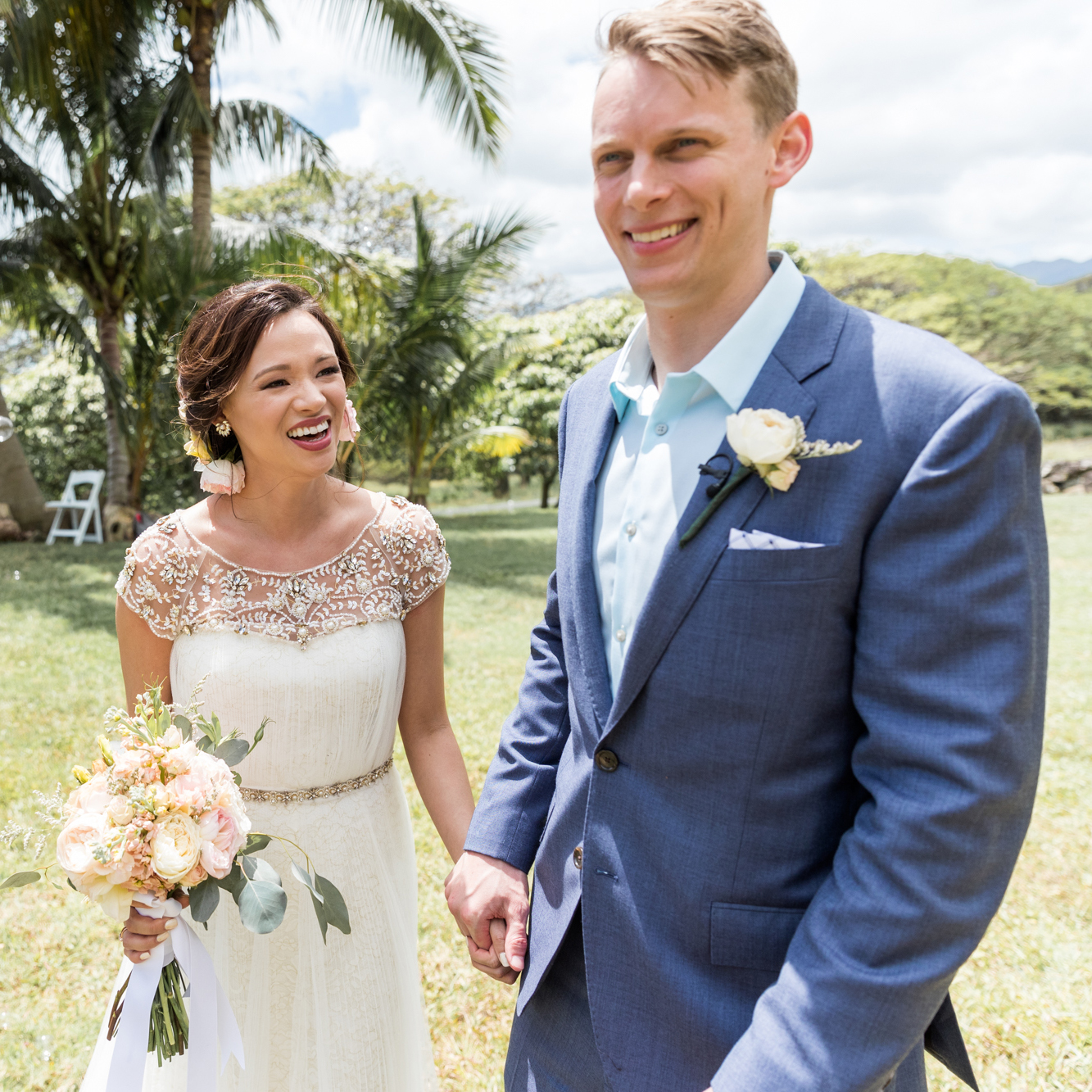 Tell us your #LeagueLove story in your own words!
We chatted on The League for about a week, then decided to meet for coffee. After coffee we went to a beer garden, and then decided to get dinner. Our first date ended up lasting 8 hours! We knew initially that we had similar family values and wanted the same things in life. After being career minded singles in living in NYC for years, six months into dating we moved in together. To seal the deal we got married in Hawaii the following year. Our lives together just keep getting more exciting as we welcomed our daughter, Delaney, into the world last November and we couldn't be happier! I'm now the Creative Producer for Little Things, a leading lifestyle destination for inspiring, uplifting and engaging content. I regularly post about pregnancy/parenthood and am thankful everyday that I have a partner to support me in this major project in my life.
What stood out to you about each other's profiles?
The photos!
Who initiated conversation on The League and what was the conversation like?
Hal did and it was pretty basic. Where do you live? Where are you from? What do you do? But we both knew we wanted to see if we had chemistry in person.
How did this match feel different than other matches you had previously?
It seemed more genuine. We never felt like we had to impress each other and we were immediately able to just be ourselves.
How long did it take before deciding to meet up?
One week.
Where did you go on your first date?
Gossip Coffee in Astoria.
When did you know that this was "your person?"
3 months later while on vacation in Rhode Island.
What do you each consider a unique aspect of your relationship now?
We balance each other out and work as a team to help one another achieve goals both professionally and when it comes to family.
What are 3 things you value in your partner?
Compassion, Work Ethic, Loyalty.
Are there any upcoming milestones in your relationship?
Our one year wedding anniversary on April 7th!