ToniAnn & Mark
"He immediately asked for a second date and the rest is history."
New York City, New York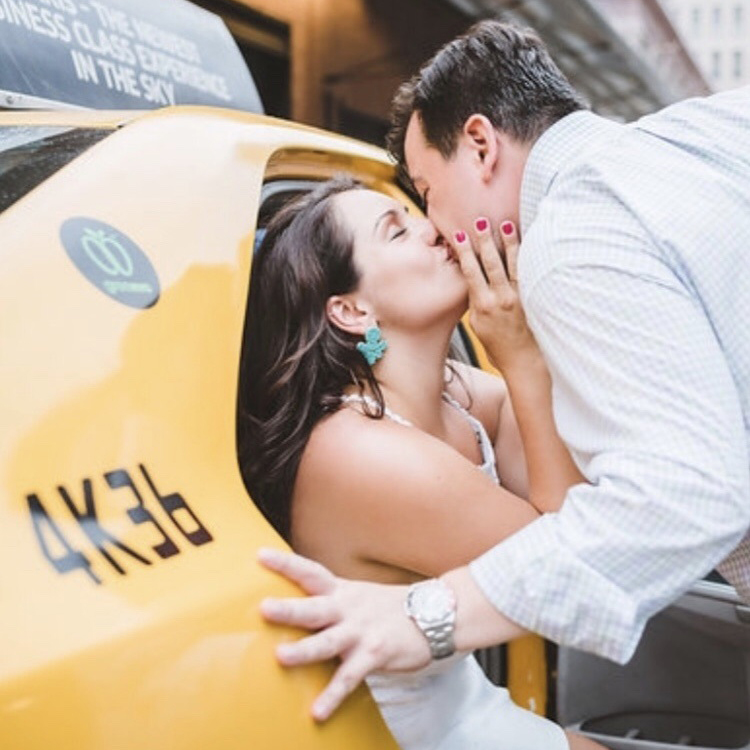 Tell us your #LeagueLove story in your own words!
Mark and ToniAnn's first date was at Church Publick in Tribeca on March 31, 2016. He immediately asked for a second date and the rest is history. Mark proposed at home on May 27, 2017. The couple is getting married at St. Patrick's Cathedral on November 10, 2018.
What stood out to you about each other's profiles?
Mark: Remembers her smile in her pictures and her profile talked about working her dream job and she seemed happy.
ToniAnn: His picture!
Who initiated conversation on The League and what was the conversation like?
Mark initiated–pleasant but brief. We quickly set up a date.
How did this match feel different than other matches you had previously?
Mark: How could it be more different?
ToniAnn: He was easy to talk to and asked lots of questions about everything!
How long did it take before deciding to meet up?
Not long–a day or two.
Where did you go on your first date?
Church Publick–the site of our rehearsal dinner.
When did you know that this was "your person?"
Mark: On the second date!
ToniAnn: When he asked me on our third date.
What do you each consider a unique aspect of your relationship now?
The understanding each others needs and support each other without the other person saying anything.
Are there any upcoming milestones in your relationship?
We are getting married Nov 10, 2018!
What are 3 things you value in your partner?
Love, Trust and Humility.