ARE YOU TOLD
YOUR STANDARDS
ARE TOO HIGH?
Keep them that way. We're not saying Tinder doesn't have its uses (hello Vegas!) but why not spend your time a little more… intelligently?
---
---
We know your time is valuable, so tell us your preferences and we'll handle the scouting–and the vetting–for you.
So you want to date someone who shares your education level and ambition? And maybe, just maybe, you'd like them to be in your same neighborhood, attractive enough to at least look good in black-and-white photos, with a height that meets your way-too-restrictive height preferences. Perhaps you also want them to share your religion as well. While your mother may call you picky, we call you self-aware. It's about to be happy hour, so go get 'em. #singleisin #neversettle
---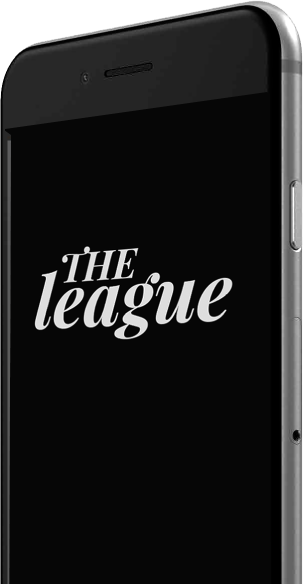 No Voyeurs
Your profile will only ever be seen by those who meet your preferences. Cya creepers!
---
No Randoms
An advanced screening algorithm keeps our community well-balanced and high-quality so that when you swipe right, you mean it.
---
No Games
Swipe right on everyone but don't ever message? You're only hurting yourself. Matches on The League expire after 21 days.
No Fakes
You'll never have to wonder if that Harvard hottie is too good to be true on The League. We all do 'research' via social media, we'll just show you their bio up front.
---
No Noise
We let you set ultra-specific preferences and only propose users who fit ALL of them.
---
No Shame
We require both Facebook and LinkedIn to protect your privacy and block you from your coworkers, business connections and Facebook friends.
ARE YOU IN?
We do the scouting and the vetting, you do the matching and the petting.
Apply Today!
---